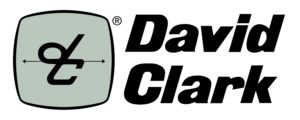 For headsets we are the official supplier of David Clark products. David Clark produces communication solutions for the most demanding environments and critical operations. In the air, on the ground or on the water, David Clark has the capability of providing headsets and communication systems for any environment forces may encounter.
The headsets ensure clear, crisp communication for military pilots, ground support crews, marine crews and others. These tested and proven products help to ensure the safety and enhance the performance of military, defense and law enforcement professionals.
We deliver alle sorts of headsets of David Clark. For a selection of their products click on one of the brochures below.